Ro: Yeeeeellllllooooow!!! E weekend, e soare, sunt singura acasa, ce poate fi mai bine? :)) Nu am nici un plan pentru azi dar cred ca o sa ies mai tarziu sa ma plimb. Voi ce faceti weekend-ul acesta?
En: Yeeeeelllllooooow!!! It`s the weekend, it`s sunny, I`m home alone, what could be better than this? :)) I have nothing planned for today but I think I`m going out for a walk later. What are you doing this weekend?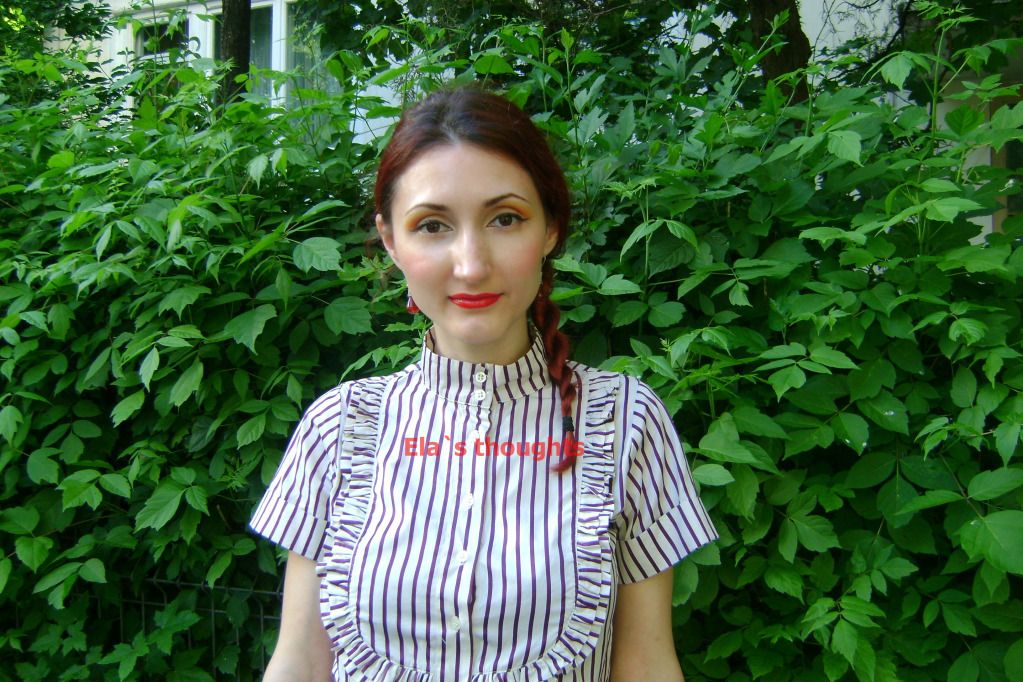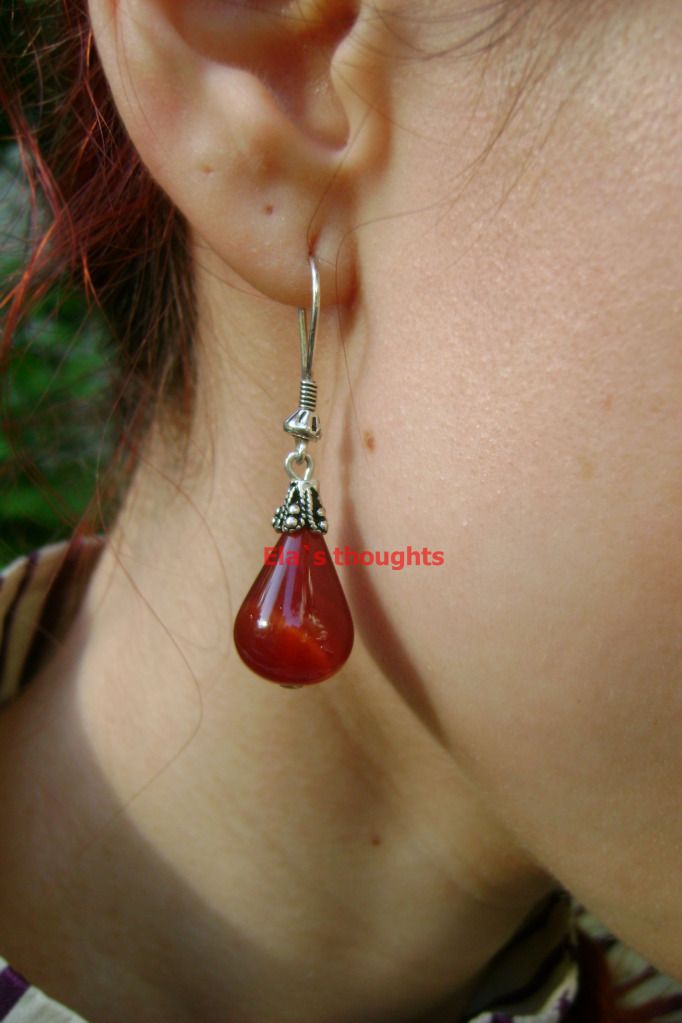 Ro: In ultima vreme mi-am tot prins parul in codite, simple sau impletite. Acesta impletitura tip sfoara este atat de usor de facut si atat de draguta!
En: Lately I`ve been doing ponytails, simple or braided.
This rope braid is so easy to do and so cute!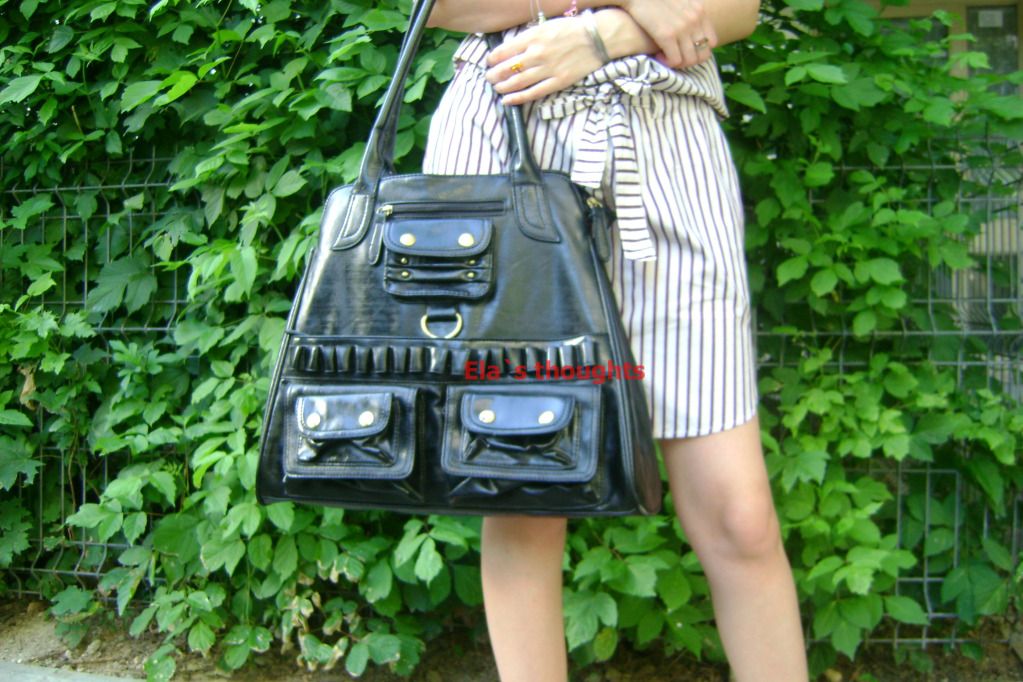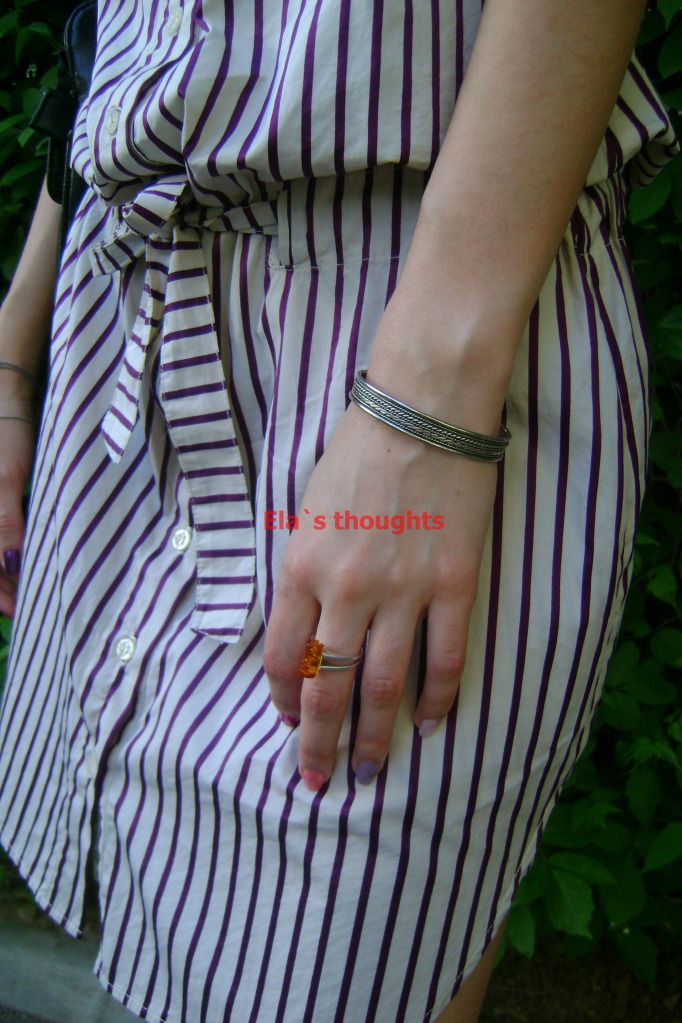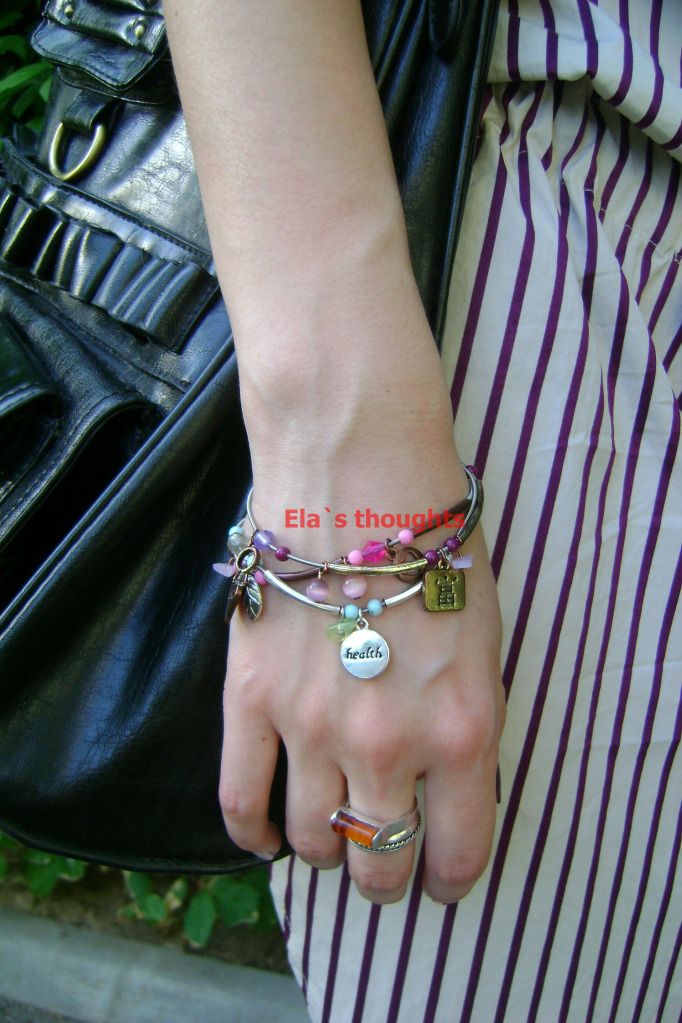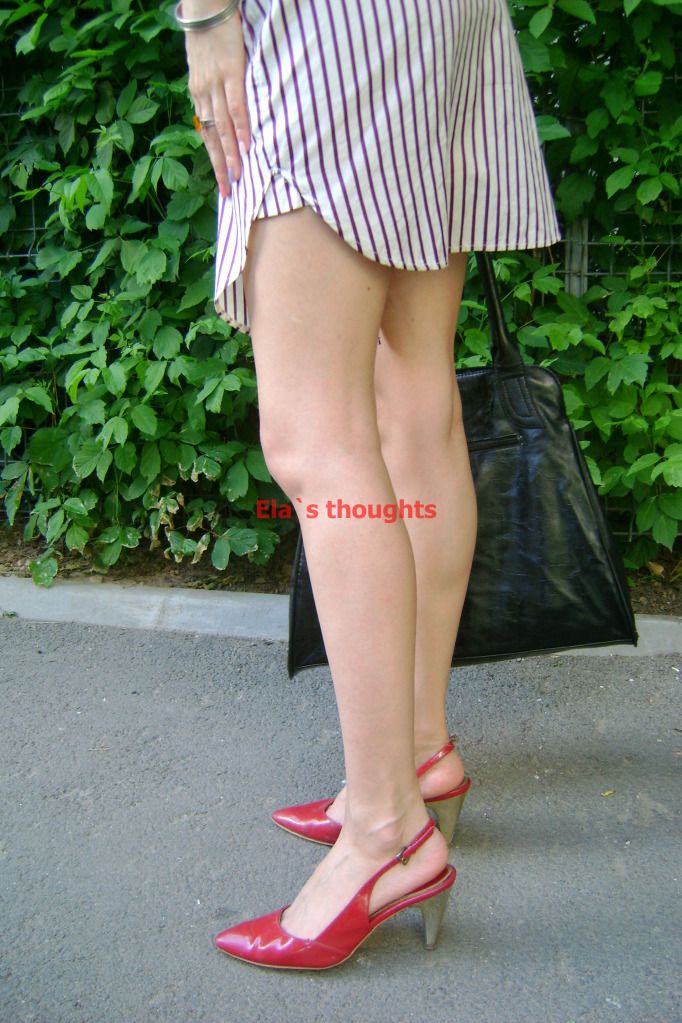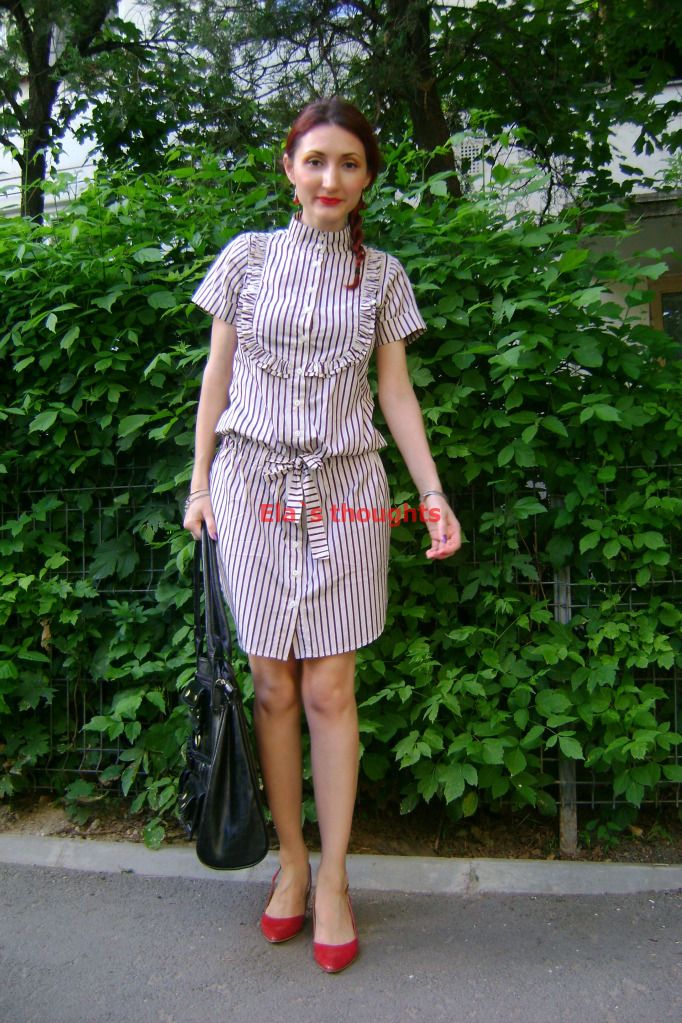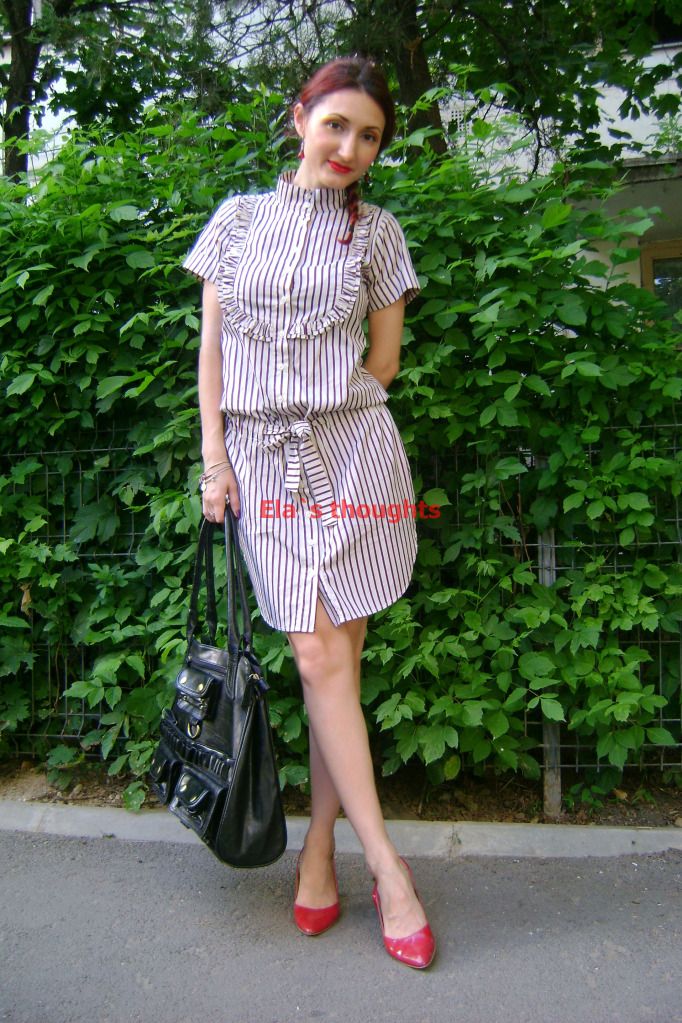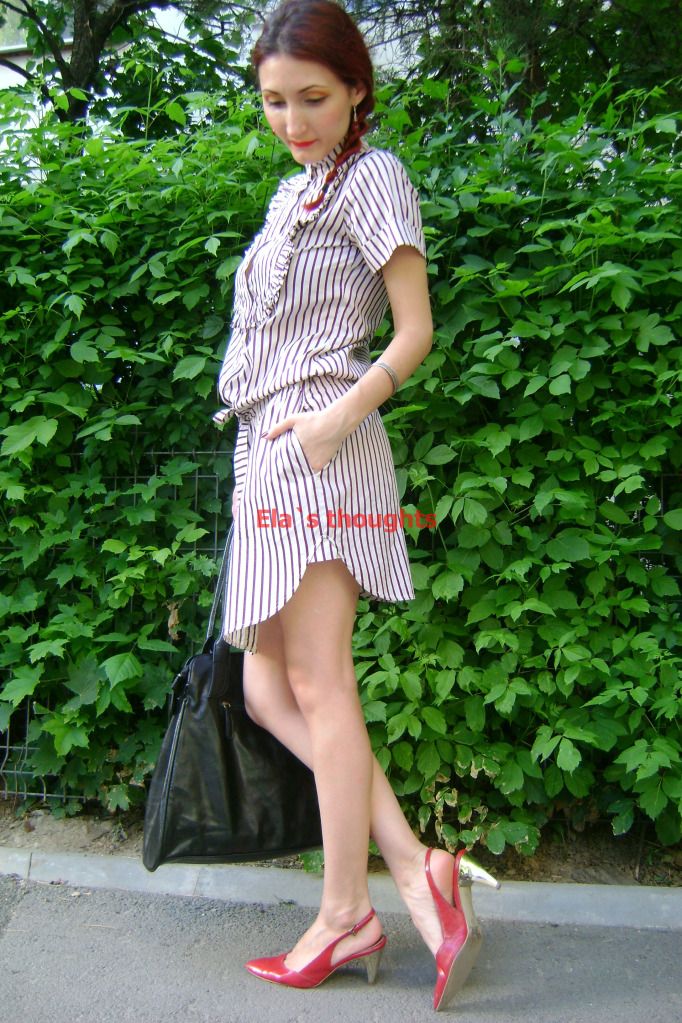 Ro: Este singura rochie-camasa pe care o am si imi place mult. A fost observata si admirata si de cei din jur. Voua va plac astfel de rochii? Daca aveti cum le purtati?
En: It`s the only shirt-dress that I own and I like it a lot and so does my mother and grandmother. People admired it too. Do you guys like these kind of dresses? If you own some how do you wear them?
Ro: Rochie - PNK
Sandale - No name
Geanta - No name
Cercei - No name
Bratari argint - No name
Bratari cu charm-uri - Avon
En: Dress - PNK
Silver bracelets - No name
Pe curand...